You are browsing Rental Stairlift in the Rental Stair lifts ,Stair Lifts category
Rental Stairlift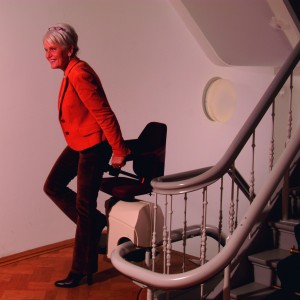 Renting a stair lift is a great alternative to buying a brand new stair lift. Many people rent stairlifts after a serious operation or an accident. This makes having a stair lift in your home a lot more affordable when you only need the device short term, whether this is for a few months to a couple of years.
Renting a stairlift has never been easier. All you need to do is book a free stair assessment, and then a surveyor makes a visit to your home and evaluates your staircase.  A suitable stairlift is then established for you, installed and then you're ready to go!
To read more about rental stairlifts prices and features
Please do not hesitate to call us on 0800 3265627, email us at sales@ukstairliftsdirect.com or book your free stair assessment on the form to the left.
Book your Free Stair Assessment today! Call us on 0800 002 9915 or email us at sales@ukstairliftsdirect.com or fill out our contact form on the left hand side.