About Us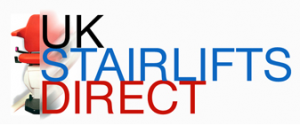 Welcome to UK Stairlifts Direct
Stair lifts mean the difference between living a life where you are limited and dependent on friends and family; to taking control of your life and being able to enjoy the freedom you once had.
At UK Stairlifts Direct we aim to help you achieve this freedom.
We have years of experience behind us as well as some of the UK's best stair lift manufacturers working together to bring you the best information, customer service and stair lift products available on the market.
We know that searching to find your answers online takes a lot of time and painstaking investigation. At UK Stairlifts Direct you can find everything you need on one single easy to use website.
You can easily browse through the UK Stairlifts website and find information on many different types of stair lifts, stairlift manufacturers, product reviews and many other useful articles regarding stair lifts.
As you will notice, our website holds plenty of product information on straight stairlifts, curved stair lifts, disabled chair lifts, reconditioned stairlifts and stairlift rentals.
If you are not sure which stair lift you require, please click on the above links to navigate to each different section within our UK Stairlifts website.
We are currently based at the following address: Platinum Stairlifts Ltd, Unit 10, The Crossings, Crosshills Business Park, Crosshills, Keighley, West Yorkshire, United Kingdom, BD20 7BW.
Robert Kelly Claims Advisory Group